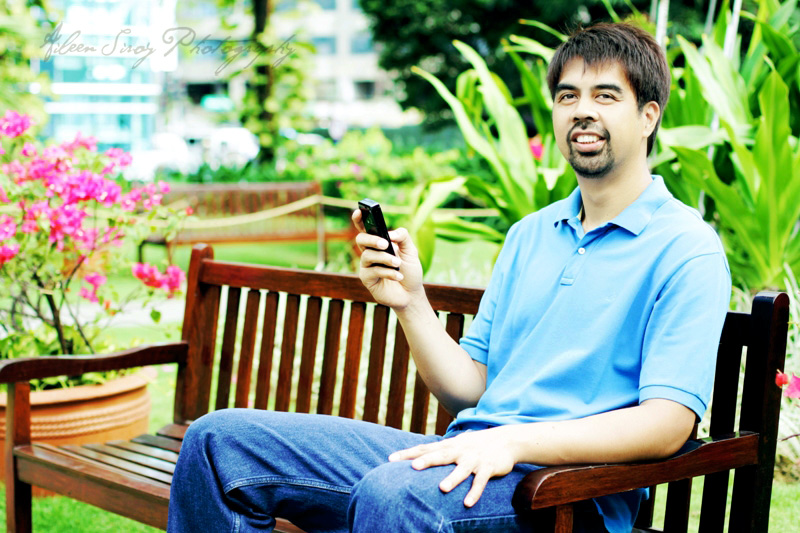 This post is a tad too late. But yes, I had a shoot with a basketball star about two weeks ago. And it was the quickest shoot I've ever done. And one of the most memorable, too.
Marlou Aquino
was so nice and grounded, he even carried his own clothes. If he didn't stand a towering 6'9, I wouldn't think he was a celebrity. The
real
famous people, I learned yet again, are the most humble.
Thank you Kristin & Co. for the trust. :)

Like most PBA fans, D just had to pose with him. LOL.
Yes, that's how tall he is! Taken after the shoot.