My friends and I went to Mr Jones for my Birthday dinner last Friday. I actually didn't enjoy my food the first time I was there some months back (I guess, I ordered the wrong dish), but I decided to give it another try.

I tremendously I enjoyed my food this time. We all did. Unhealthy, oily, and calorie-loaded. What's not to love? *grin*

My favorite that night? The Chocolate Malt Shake!

Yes, they do serve milk shakes, as well as cocktails and wine and gourmet brews.



A bucket of fries.
Thick-sliced and yummy, I consumed an entire bucket!



Seafood Bites n' Chews.
Despite the four different kinds of dips, I wasn't very happy with this.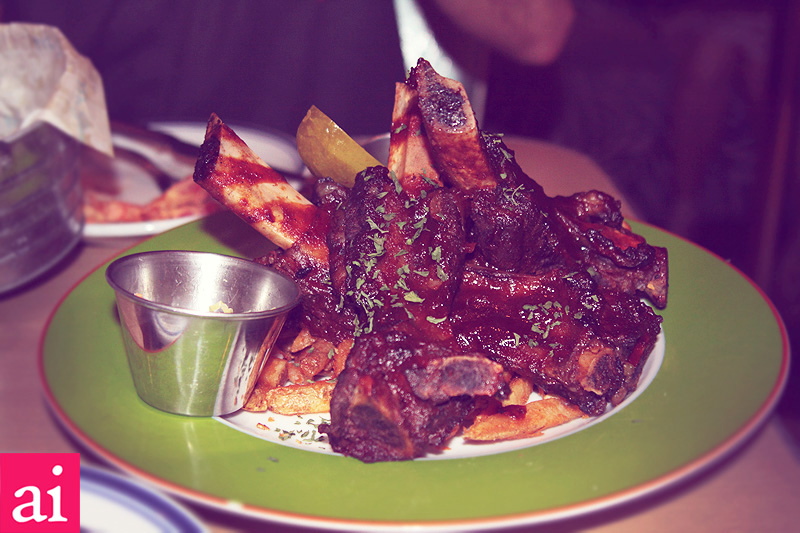 Big Smackin' Slow Roasted Southern U.S Beef Ribs.
I'm not very fond of beef, but this one's a winner!



Grilled Bone on Maple Glazed Pork Chops and Apple Sauce.
Loved this, but it was a bit rare for me. I want my food overcooked. LOL.



Melted "Old Bay" Crab and Dory Thermidor.
Creamy and absolutely delicious.



The Classic Chocolate Malt.
My favorite. Thick and creamy!

. . . . .

Mr Jones is located at the
Groundfloor, Greenbelt 5
Makati City

Opens at 11am - 12mn daily.
Budget: About P500/person