My friends and I had a simple dinner to celebrate my birthday at
Mr Jones
last Friday. We met up at about 7pm
(it was supposed to be at 6pm but the traffic that night was so bad)
. This was the first of three celebrations and it was wonderful! We ate and talked and laughed until past midnight. We certainly missed the rest of the gang. Sharon is studying in Paris, S is being big boss in Jakarta, E is attending a meeting in the US, Anj is working in Kabul, and Doc Joy is out of town. So it was just us -- Riss, Bi, Chris, D, and ako.
I am very grateful for this group of friends. We are very supportive of each other and very present in each other's lives. When I am with them, I feel I am home and safe. I am also very proud of them. They are successful people with hearts as big as the world, and spirits, as magnificent as eagles on flight.
We only really see each other on special occasions
(such as each other's birthday)
or on trips we plan to take together, but there is this constant knowing that we are always there for each other.
They made my birthday quite special. It was all good and happy.
Sharing some photos taken by D.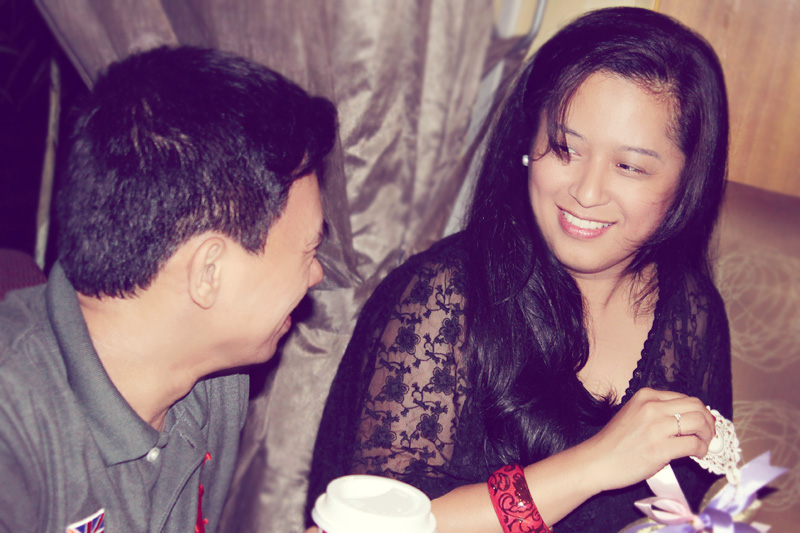 Opening Chris' gift for me.



Bambi and Chris -- they're both so funny.



Bambi and I while waiting for coffee.